Our weekday daily specials give you a chance to try out different authentic tastes from India and Sri Lanka.
Weekdays (Mondays - Saturday)
Thali Lunch Specials are available until 2:30 pm. Try a Northern or Southern Thali. These are our most popular and affordable eating options at Baba's Kitchen.
200,000 VND non-vegetarian (mutton or chicken)

180,000 VND vegetarian
Availability: All locations. Dine-in only. Not available for delivery
Daily Specials
Our daily specials are available for dine-in (Thao Dien location only) or delivery (Call Thao Dien: +84.28.3744.6897).
Mondays
Monday's Daily Special are Momos. Order some Indian dumplings while they last. Momo has steamed dumplings with vegetarian or meat fillings. 
Order either Vegetarian (60,000 VND) or Chicken (90,000 VND).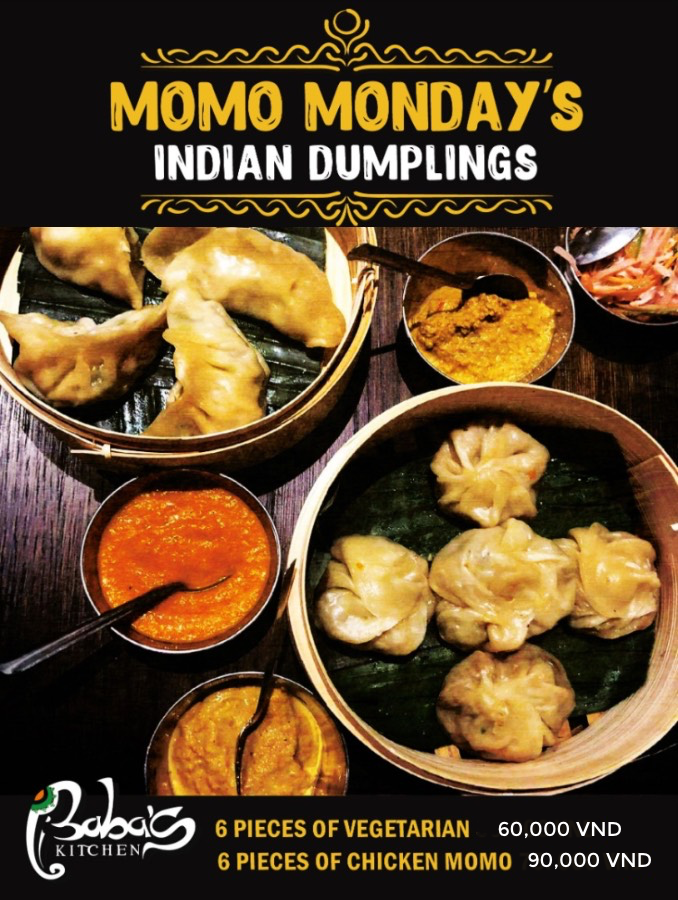 Tuesdays
Tuesday's Daily Special are Idli and Vada. Idli is a soft, pillowy steamed savory cake made from rice and lentil batter. Vada is a South Indian dish served with coconut chutney and vegetable sambar. 
Order either Idli (90,000 VND) or Vada (90,000 VND).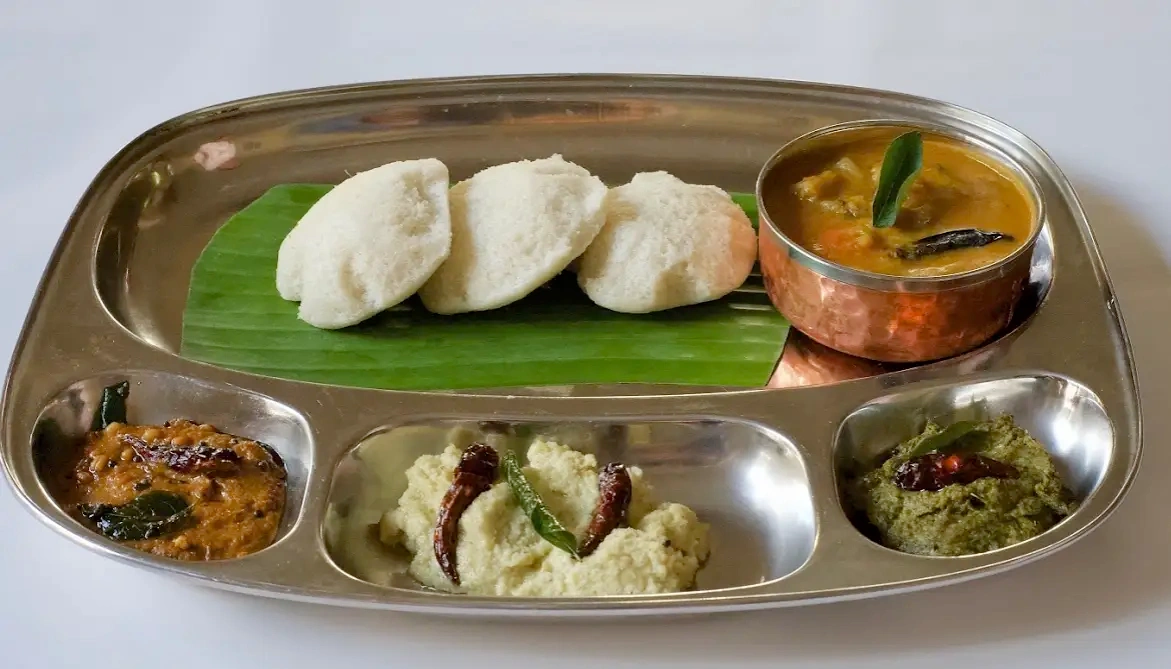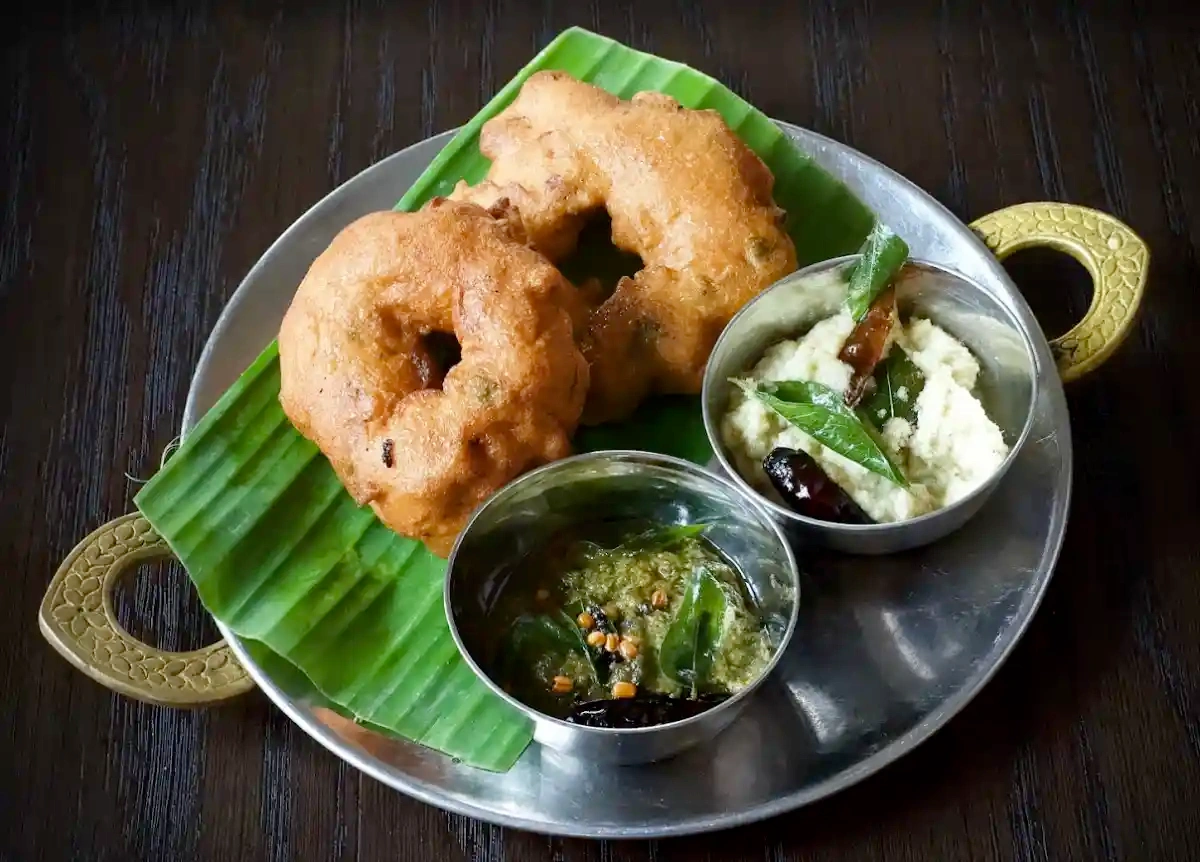 Wednesdays
Wednesday's Daily Special are String Hoppers. String hoppers are a rice noodle dish originating from Tamil Nadu and Kerala. It comprises rice flour pressed into noodles, woven into a flat disc-like shape, and steamed.
Order String Hoppers for 110,000 VND.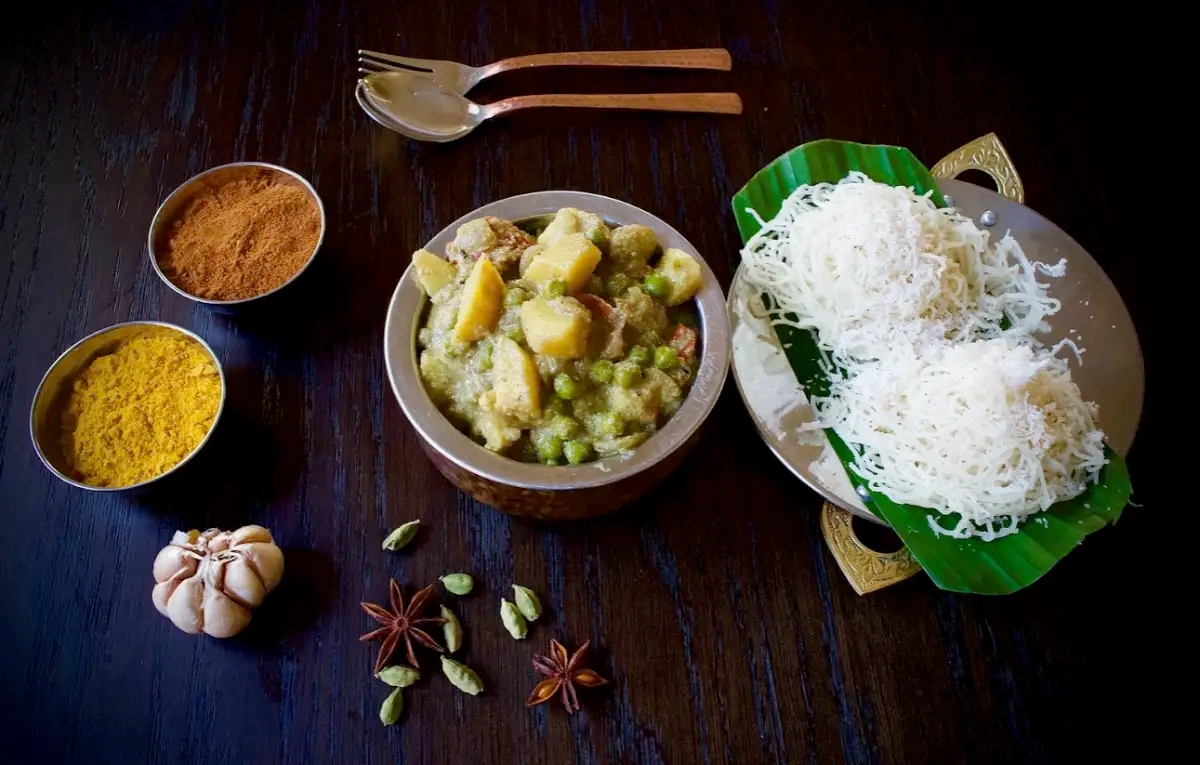 Thursdays
Thursday's Daily Special are Hoppers. Hoppers are crisp, bowl-shaped pancakes made with rice that suits breakfast, lunch, and dinner.
Order Hoppers for 110,000 VND.
Friday
Friday's Daily Special is Mutton-with-bone Curry. The chef prepares this dish with a curry sauce of chilis, garam masala, cumin, cloves, and other spices, then adds fresh mutton.
Order for 160,000 VND.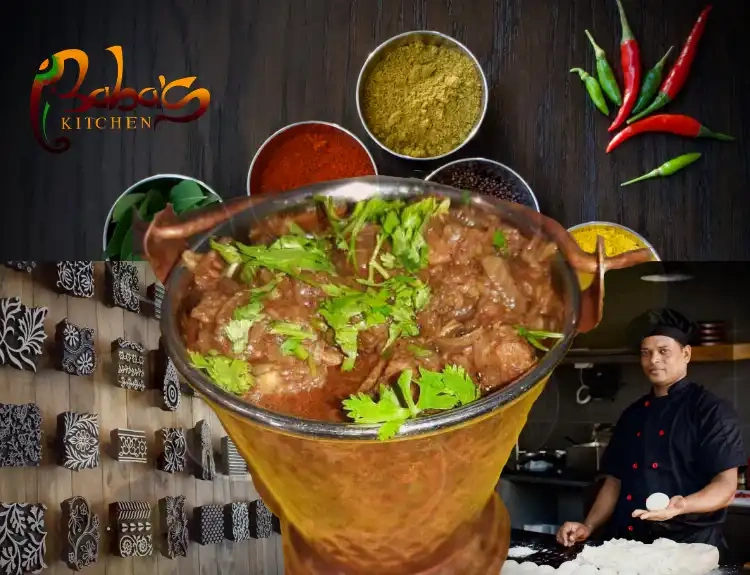 Sunday
Sunday is our Special Biriyani. Our finest rice and a flavorful sauce are cooked separately, then mixed into alternating layers of contrasting flavors. Choose either Chicken (160,000 VND) or Mutton (180,000 VND).
Only a few special biryanis are prepared on Sunday.
Order or reserve yours on Saturday or Sunday morning by calling:
+842838386661 for District 1

+842837446897 for Thao Dien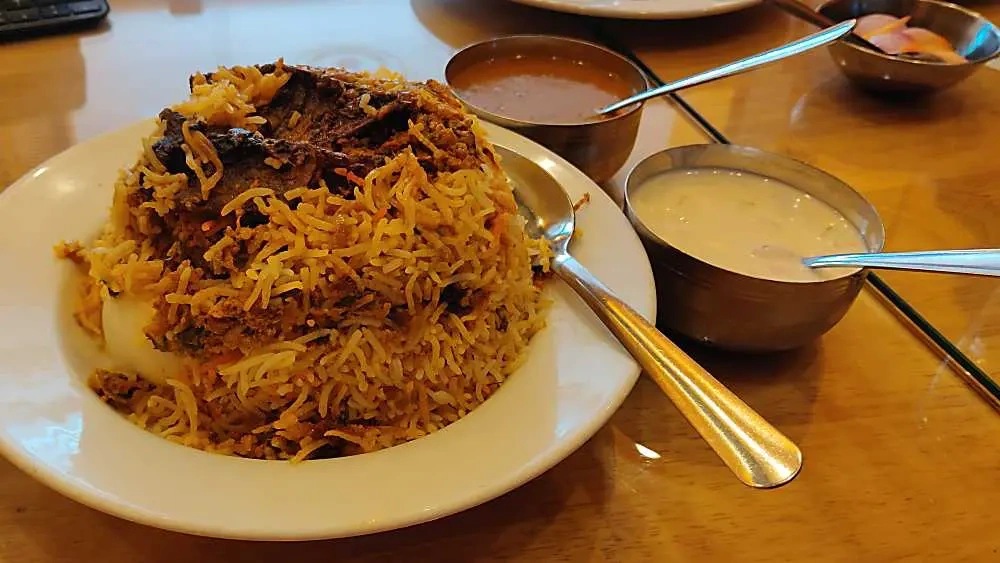 Our Locations
Reservations (All Location): https://babaskitchen.vn/reservations
District 1 (HCMC):
274 Bui Vien Street, Pham Ngu Lao, District 1, HCMC.
Telephone: +84.28.3838.6661.
District 2 (HCMC):
35 Le Van Mien, Thao Dien Ward, District 2, HCMC.
Telephone: +84.28.3744.6897.
Hoi An:
115 Phan Chu Trinh, Phuong Minh An, Hoi An, Quang Nam.
Telephone: +84.235.3939.91.